What is Element 3d and its use in Adobe After Effects?
Element 3D is a versatile plugin for Adobe After Effects design and developed by Video Copilot [Andrew kramer]. Element 3D allows users to create and operate 3D objects and scenes within Adobe After Effects. This plugin allows users to import and manipulate 3D models and textures created in other 3D software, such as Blender,  Autodesk Maya,  Cinema 4D, Maxon straightly within After Effects. Users can create complex 3D effects and animations without having to switch between different software.
Element 3D is developed by Video Copilot, which has a large community of users and resources, including plugins, forums, and tutorials, which can help users to learn and use the software properly.
Element 3D  is also popular among independent artists, Youtubers and filmmakers who want to create amazing 3D animations and effects without the need for expensive 3D software applications. Element 3D is a highly accepted and favored plugin among artists due to its easy and flexible interface. 
Element 3D also has a range of pre-built 3D models, textures and materials that users can use to create their own stuff. It is widely used in the television, film, and advertising sector for creating high-quality visual effects and motion graphics work. 
Andrew Kramer is the founder of Video Copilot. He is a Visual effects artist, editor, compositor as well website and YouTube channel with amazing tutorials. He is always known for his creative and excellent work. He worked on numerous film and television projects, including Avengers: Age of Ultron, Star Wars and many more. He also developed software and plugins used in the visual effects sector, including Optical Flares and Element 3D.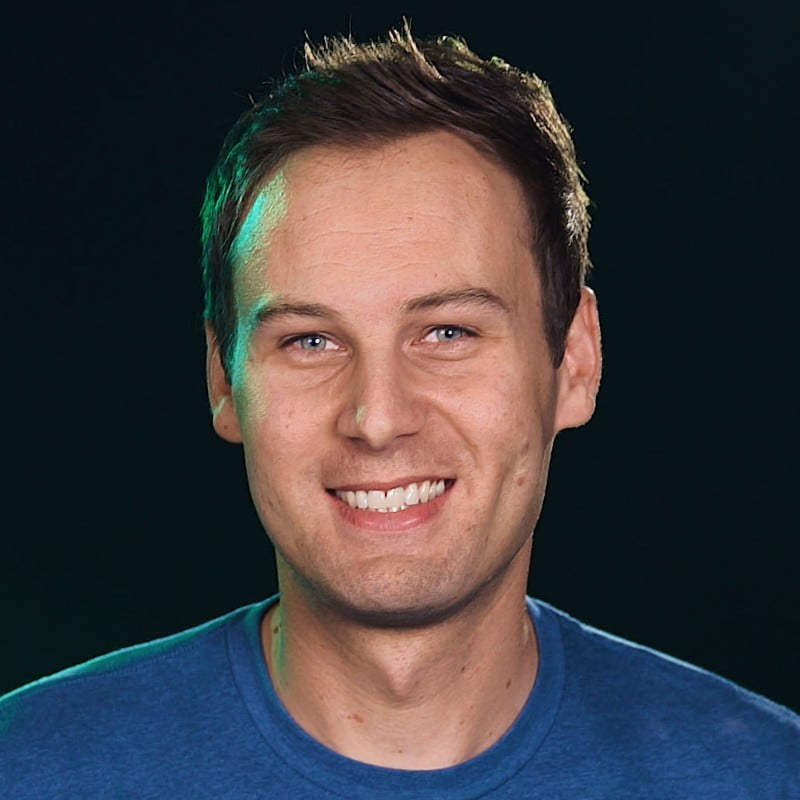 Some of the key features of Element 3D include
1. High-performance rendering technologies – Element 3D uses advanced rendering high tech technologies that allow users to produce high-quality work in less period of time. 
2. Real-time preview feature – Users can preview their 3D models in real-time within Adobe After Effects, which helps them to see the results instantly.
3. Easy-to-use interface – Element 3D has a simple interface that allows users to create and manipulate 3D scenes.
4. Wide range of materials and textures – The plugin lists a wide range of pre-built textures and materials, which can be used to create a variety of 3D work.
5. Advanced animation controls – Users can control the position, rotation, and scale of their 3D models with advanced animation controls, which provide for complex and realistic animations.
6. 3D model formats – Element 3D supports a broad range of 3D file  formats, including C4D ,OBJ and 3DS, which makes it easy for users to import and use 3D models from any third party 3d applications.
7. Lighting & shading controls – Users can control the lighting and shading of their 3D models with excellent controls that allow for super realistic and dynamic effects.
8. Multi-object system – Users can also create tough 3D scenes with multiple objects and layers, which allows for a big range of possibilities.
9. 
Text and logo animation –
 Element 3D includes a range of logo and text animation presets that provide users to create fast and easily animate text and logos in 3D space inside Adobe after effects. 
10. Advanced materials and textures: Users can also create and customize advanced materials and textures properties for their 3D models using a range of controls, including specular highlights, reflections, and bump map etc. 
11. Depth of field – Element 3D includes a [DOB] depth of field feature that allows users to create amazing depth-of-field effects for their scene. 
12. Motion blur – Users can add motion blur to their 3D scene to create a more practical and realistic motion blur effect.
13. Automatic shadow and reflection – Element 3D can create realistic shadows and reflections for 3D objects automatically, which saves time and effort in the process of creation. 
14.Physics engine –  Element 3D has a physics engine that can be used to create dynamic simulations, such as falling objects or explosions.
15. 3D Camera control – Users can control the 3D camera movement and its position within After Effects using Element 3D properties, which allows for dynamic camera movements and angles in 3D scenes.
16.
GPU acceleration –
 Element 3D uses GPU acceleration to render 3D scenes and animations quickly and efficiently.
17. 
Multi-language support –
 Element 3D supports multiple languages, including French, German, English, Japanese, and Spanish, which makes it accessible to a wide range of users around the world.
18. Object grouping – Users can group 3D objects together inside Element 3D to create tough animations and effects, and move them as a single unit.
19. Customizable UI – Element 3D has a customizable user interface that allows users to organize the interface elements according to their requirement making it easier to access tools and features.
20. Integration with 3rd party plugins – Element 3D works properly with other 3rd party plugins and scripts, such as Optical Flares or Trapcode Particular, which can be used to enhance and expand the efficiency of the software.
21. High-quality 3D models – Element 3D includes a library of high-quality 3D models, such as buildings, vehicles, and weapons, which can be used as a starting point for creating complex 3D stuff. 
22. Multiple render options – Element 3D supports multiple render options, including Raytrace and OpenGL which provide users with full control over the rendering process.
23. Object replicator – Element 3D includes an object replicator feature that allows users to duplicate and animate multiple instances of 3D objects, which can be used to create complex animations.
24. Procedural noise and distortion – Element 3D includes a range of procedural noise and distortion controls that can be used to create natural-looking textures and animations.
Is Element 3D free for After Effects?
Unfortunately No, Element 3D is not a free plugin for Adobe After Effects. It is a premium paid  plugin created by Video Copilot that can be bought from their website.. The price of the plugin varies depending on the version and license type you choose. However, Element 3D comes with a free trial edition that you can download and use for a short period of time in order to test the programme before making a purchase from Video Copilot.
Is Element 3D better than Blender?
So, which one is better depends on your needs and skill level. Element 3D can be a better Choice if you need to quickly construct simple 3D objects and animations for a video production.
Blender is probably the superior option if you require more advanced 3D modeling and animation capabilities for challenging Complex projects.
Can you model in element 3D?
Element 3D does not have built-in modeling tools for creating 3D models from scratch.
For Modeling you will need to use a separate 3D modeling software such as Autodesk Maya, Maxon Cinema 4D, or Blender, among others. Once you have created your 3D model in one of these software applications, you can directly import it into Element 3D
Can I run element 3D without a graphics card?
Element 3D is a GPU-accelerated plugin, which means that it relies heavily on your (GPU) graphics card. You could still be able to run Element 3D on a computer without any dedicated graphics card if your CPU has an integrated graphics processor. It is strongly advised that you get a dedicated graphics card if you intend to use Element 3D and other GPU-accelerated plugins for 3D stuff.
Amazing work Done by Andrew Kramer